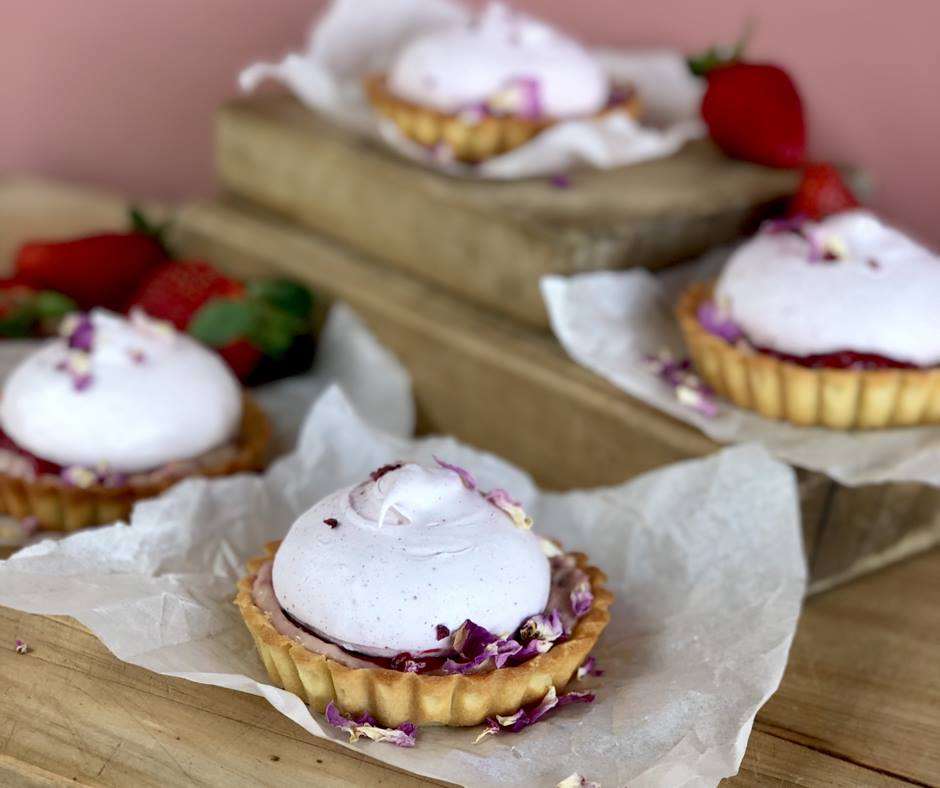 This was the easiest thing to make, we used a few pre-made supermarket items to hasten the process.
All you need to do is blind bake our sweet pastry into tart shapes.
Combine fresh or cooked down fruit with thick vanilla bean custard. Fill cooled tart case with fruit custard and place a store bought meringue on top and decorate with freeze-dried fruit or rose petals.